35 years experience providing the highest quality for the world's leading broadcasters, distributors & content creators
For three decades, KM Studio has been among the leading players in creating and developing the industry standard for dubbing and media services across all platforms and we remain innovative in the field of localization technologies. Dubbing
Dubbing a project is a complex process, involving a number of stages, each demanding careful execution for the final result to stay true to both style and content of the source material.
Voice over
We use a wide range of accomplished voice actors and professional speakers for our voice-over and speak productions.
Access
KM Studio provides Closed Captioning (CC) and Audio Description (AD), meaning sound effects, indications of tone of voice, designations of music etc.
Subtitling
KM Studio provides subtitles for all major languages in the world and in any applicable broadcast-, streaming-, web- and specialized formats required.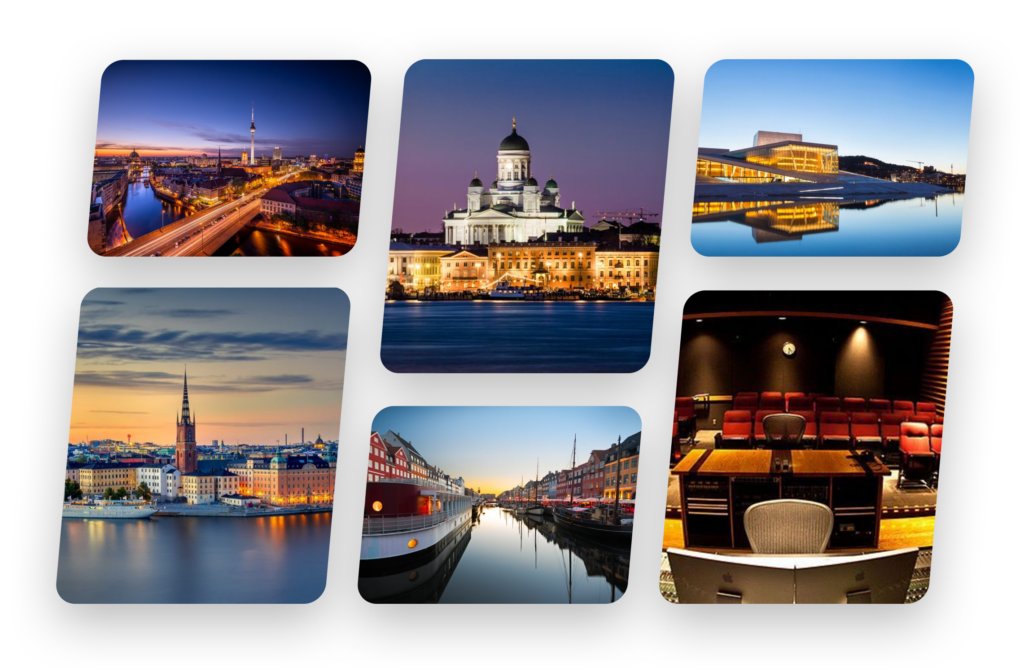 Owning 6 dedicated recording studios across Northern Europe
Over the last decade KM Studio has grown to become one of the leading dubbing providers in Scandinavia.
Today with owned and operated studios across five countries – including 24 recording and state-of-the-art mixing suites, connected on a common secure server and through our GMT (Global Media Transfer) system.
KM Studio offers multi-language dubbing in more than 40 languages and our dedicated production team provides complete end-to-end solutions for all dubbing-related services.
Localizing original content into multiple languages is a delicate task that requires skilled and transparent collaboration between client and provider to reach its full potential.